When I was writing my first middle grade novel, I provided a myriad of helpful objects to help my main character achieve his end goal. I carefully laid them all in a shack outside of the danger zone. At the climax of the story, there was no tension, because he could easily go to the shack and get whatever tool he needed. To create the tension I needed, I had to burn the shack.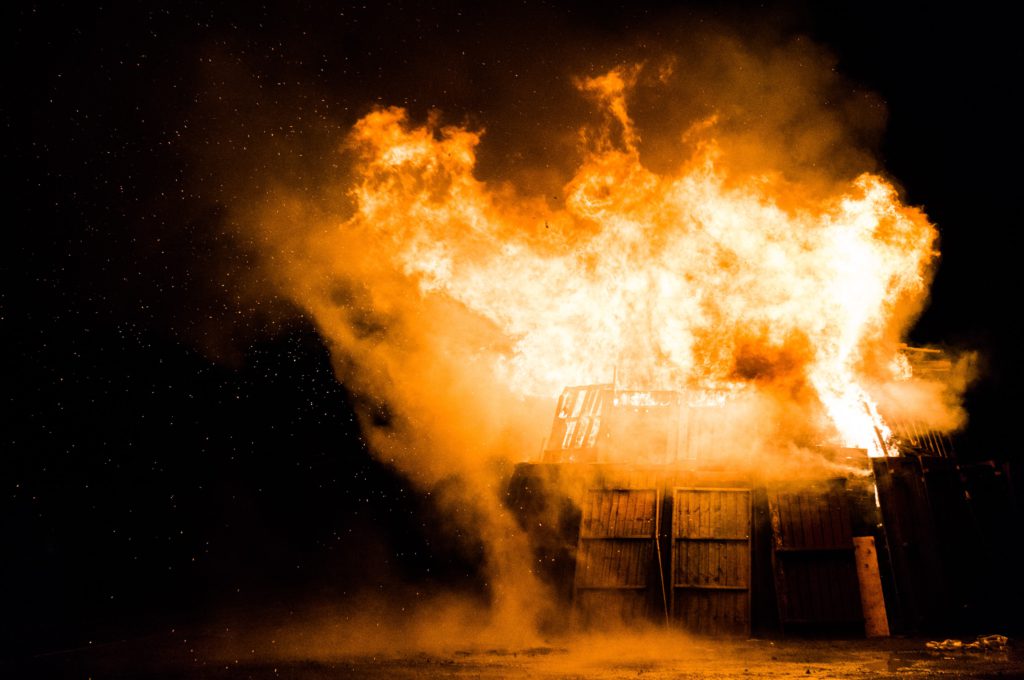 And then the question was born, "What is the main character going to do?" We want our readers to ask this over and over throughout our story. If their curiosity is peaked enough, they won't put the book down.
Every good story has tension of some sort. It is a fictional form of stress that is safe for a reader to experience and learn from. Minor or major tension can also make readers more sympathetic toward, and interested in, your characters.
But how do we create tension in our scenes when pyromancy isn't an option?
#1 Establish Character Desires
Internal Desires
An internal desire is a desire that lies deep within a character and is the thing your character needs MOST. Your story will revolve around figuring out how to attain this desire, with many wrong turns in the process (the misbelief being the pivot point throughout the story). Typically these things include things like, but not limited to:
Love
Friendship
Respect
Family bonds
Forgiveness
Faith
Trust
Survival
Helping others
External Desires
External desires are the things that move the character around in a story and can change throughout. It is their action plan as we see it on the page.
Example: I want to get home (main external desire). Therefore, I must escape this prison by killing that guard (desire A), slip under the fence I've been digging for months (desire B), and swim the moat, avoiding the sharks and alligators along the way (desire C).
These desires move the character and help guide the reader throughout the story. If there is no decision on the page about where a character is going and why, we don't know how to root for them along the way. These desires are also potential stopping points in the story, where conflict is not only most likely to happen–it must happen.
For example: What if the guard is a trained martial artist? Or a professional pepper sprayer? Or the cameras catch the main character before he can get two steps out of his cell? All of the above will get the reader asking your new favorite question: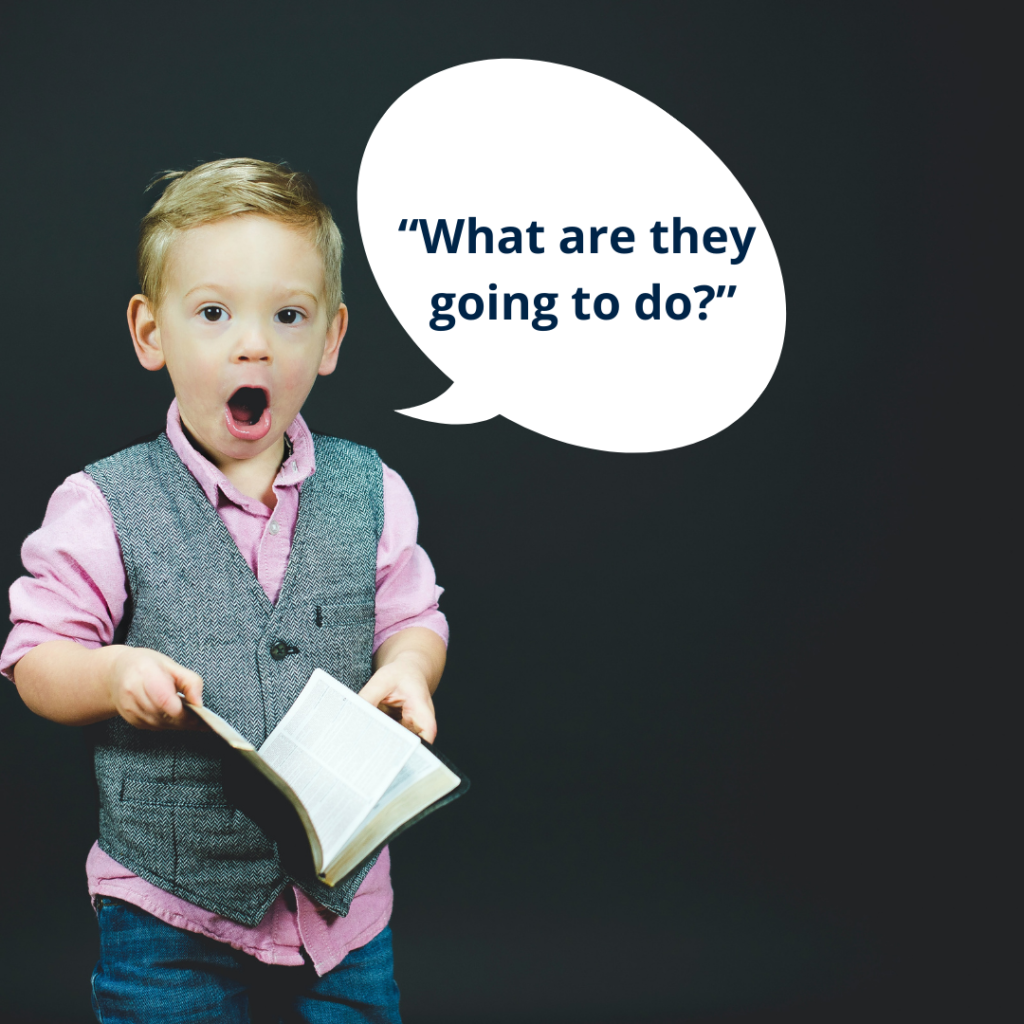 #2 Define a Core Misbelief
If you haven't read Lisa Cron's Story Genius, now is the time to pick it up. According to Lisa, a character does not hit the page as a blank slate. Instead, to create a believable character, we need to build a life story prior to page one that brings the character to the place where an interesting story can happen.
A misbelief is a worldview that a character picks up in their earlier life, before the story even begins. Because the misbelief is built in the character's past, it stops the character from getting "the thing they need most."
Example: If their internal desire is to be loved, but their misbelief is that other people are not trustworthy, then this misbelief must be overcome for them to get what they really need.
#3 Build Up a Supporting Cast
Most of the time tension seems thin because we don't understand our supporting cast enough. Remember, you characters aren't not just pawns on a chess board. If you write your story well, they too will feel like living, breathing, active beings. If you do all of the work above for each of the main supporting characters in your story, then you will have a fully fleshed out story to tell.
#4 Set Your Characters at Odds
If all of your characters want things and are afflicted with their own misbeliefs, they should conflict with and/or support your main character. For more information on building this properly, check out our article on setting up your characters' desires to conflict with one another.
#5 Make Characters Uncomfortable
Your job as a writer is to make the character squirm, which will make your reader to do the same. The best way to do this is by playing off of your character's established fears. I mean, that scene in Indiana Jones where he drops into a snake pit? What?? Not just one snake, but a whole room full of tension.
However there are many other ways to put characters in uncomfortable, or even dangerous, situations. To name a few:
Public speaking (American's #1 fear)
Heights (#2 fear)
Gross stuff (bugs=#3 fear)
Darkness
Water
Fire
Outer space
Extreme heat
Extreme cold
Weird sounds
Strange people
Language barriers
Sharp things
#6 Create Obstacles
Don't make the journey too easy, or if it seems easy, create roadblocks. Pyromancy is a legitimate way of doing this, but you can set up internal (using their misbeliefs, fears, and emotions) and external (nature, other characters, or physical) obstacles as well.
Creating impossible choices, where both decisions are bad (or seem bad to the MC), also create tension. Of course, your reader must be invested in the character for this to work well. Think: The Crucible.
#7 Insert Romance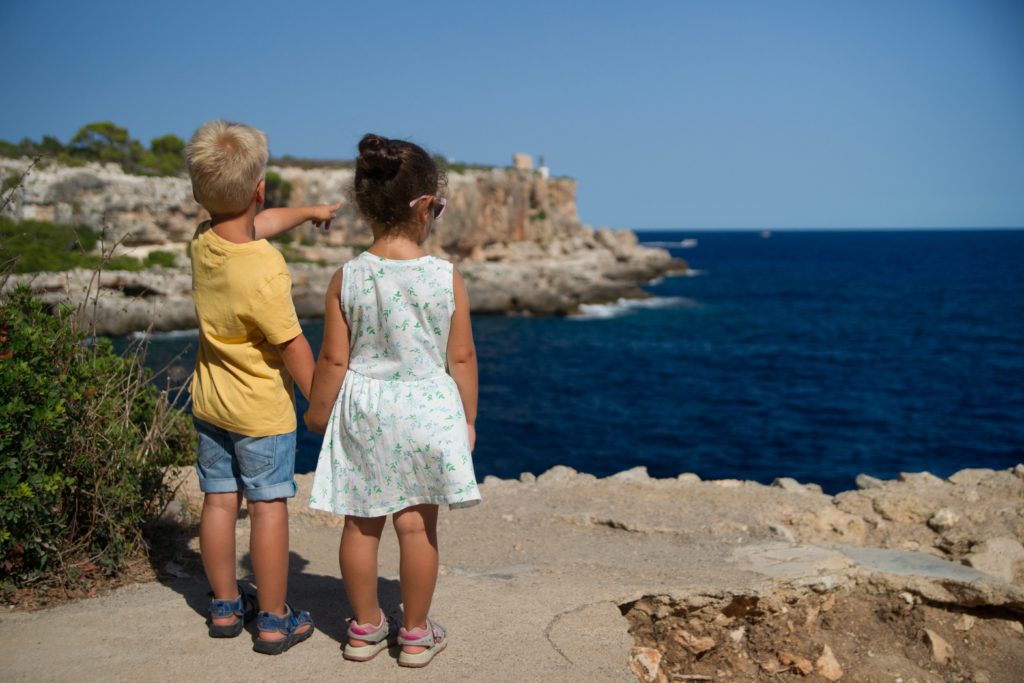 A little romance goes a long way. Even if it's two tweens exchanging extended glances, it's tension that feeds the reader's curiosity. It doesn't have to be a full-blown to be interesting, but if you are writing romance, check out our How to Write a Romance series.
#8 Define the Ticking Clock
The ticking clock shows us how long we have to take care of the action and deactivate the device before everything is lost. Some movies go next level and when the main character cuts a certain wire, the ticking gets faster, which increases the tension even more.
How can you create this type of timeline in your story if there are no bombs involved?
The best way is to set up what's at stake really well. What does it mean to the MC if they don't get what they really need (internal desire). Make it meaningful. Then establish a timeline in which this needs to be accomplished. The actions of the characters will change how, when, and if that timeline changes, but we, as readers, know when the story should end, which makes it easier for us to root for the characters.
When you're done with your chapter you can use this checklist to make sure you're hitting the most important beats. And for more information on creating tension check out this awesome article.
Overall, creating tension is a great way to keep your reader engaged and those pages turning.