How to Write a Romance: Empowerment Romance Trope.
Welcome to Vanilla Grass's romance How to Write a Romance Series! This week's focus? Popular romance trope: Empowerment Romances.
Kyro Dean is co-author of The Fires of Qaf fantasy romance series and author of the Rogue Royals and is presenting this series to pull back the curtain on everything writers need to know to write a romance. If you're just starting, make sure you check out other tropes in the series: How To Write a Romance Novel: Friends to Lovers Romance Trope.
What are Romance Tropes?
For a quick refresher, romance tropes cover the way the protagonists in a romance novel get together. It is their story arc and comes with specific expectations and requirements. Romance tropes differ from romance themes, in that they are about the details of how things happen and not the overall message or "skin" the romance novel is written in. For more information, check out this awesome post on romance tropes and romance themes and subgenres.
Empowerment is a romance trope because it describes how the protagonists evolve in their relationship into lovers. Something like regency, on the other hand, is a romance theme or subgenre. It is where and in what light the romance is taking place and comes with its own set of rules.
Most romances come with at least one trope and one theme or subgenre.
Let's take a look at this popular romance trope:
What is the "Empowerment" Romance Trope?
The empowerment romance trope involves one of the protagonists (usually the heroine) finding a value or strength in themselves at the end of the book that they didn't have at the beginning.
This can be in anything: their professional, spiritual, sexual realms, in self-esteem or confidence, or a literal place of power as they step into a role they were born to do (think royalty or chosen one type of romances).
In the end, the empowerment trope is about the heroine finding power in something that matters to her, recognizing it, and doing something with it.
The Most Common Expectations for the Empowerment Romance Trope:
Empowerment Heros/Heroines:
YA and New Adult heroines are popular for this trope since they usually involve a bit of coming of age anyway.
The heroine usually is timid, shy, a push-over, repressed, lacks confidence, nervous, or some other trait that allows her to feel powerless or weak in an area in her life.
The hero is generally the opposite: charismatic, powerful, confident, assertive etc.
The hero usually helps the heroine find her potential but shouldn't be the only reason she does so. If the heroine would crumble back to her old self if the hero ever left, then she is not empowered, she is co-dependent.
Themes, Sub-Genres, and Sub-Tropes:
Virgin
Young Love
Office Romance
Forbidden love
Protector
Slow Burn
Chick Lit
Steam Levels: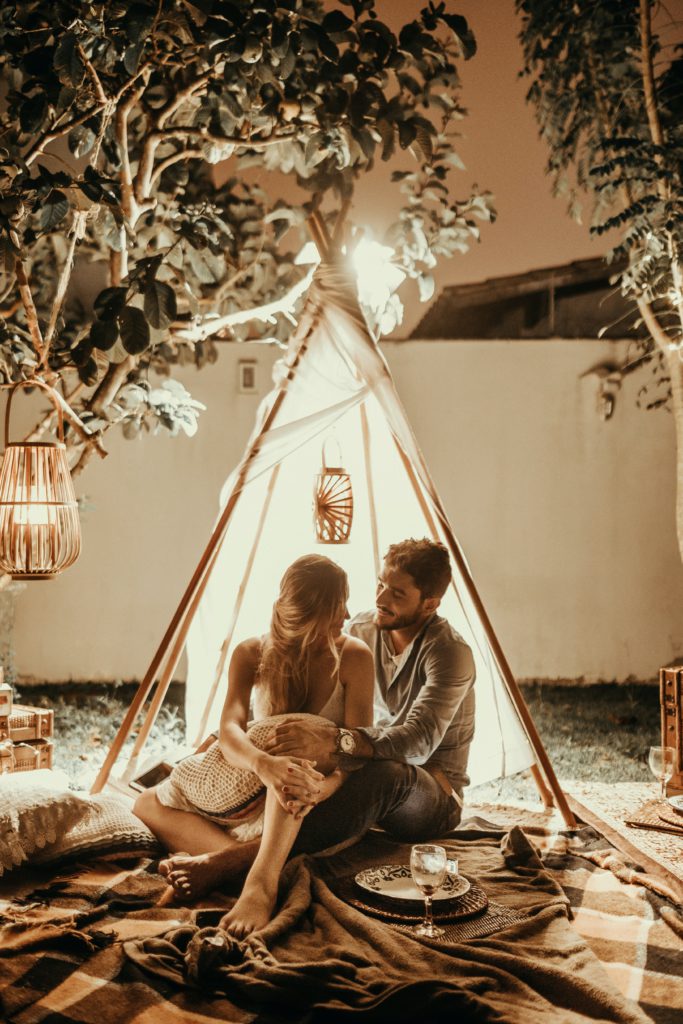 All levels.
The main key here is that the woman's sexual confidence usually evolves with her general confidence, even if her growth isn't necessarily in the sexual sphere.
Time Period/World:
Contemporary is popular since this genre favors the office romance trope as well.
Sometimes historical periods work as the woman has to find her power in a society that isn't favorable towards women.
Relationship and Story Elements:
One scene near the beginning where her insecurities are on full display and she fails because of it. If it is of a romantic nature, it should bungle the encounter entirely.
One scene near the end where she takes control in a similar setting and wins. If it's of a romantic nature, she should be the assertive one and rock it.
Usually 1st person POV in the perspective of the heroine.
The internal dialogue should show her confidence progression, starting out with some self-doubt and progressing to self-awareness, then positivity. Another way to look at this is the heroine going from whiny and wounded to taking ownership for herself.
This is a romance that usually has an antagonist or villain. Sometimes this can feel like the hero and shifts over time. But usually, her insecurity is brought to light by a villain pushing her down in the beginning.
Empowerment Story Focus:
The growth of the heroine.
How her insecurities prevent the relationship in the beginning.
And how her overcoming them allows the relationship to work.
The hero's belief in who she can become.
Empowerment Romance Recommended Reads:
Interested in other tips on how to write a romance? Or looking for other popular romance novel tropes? Make sure to check out our How to Write a Romance series!