How to Write a Romance: HEA or Happily Ever After Romance Trope.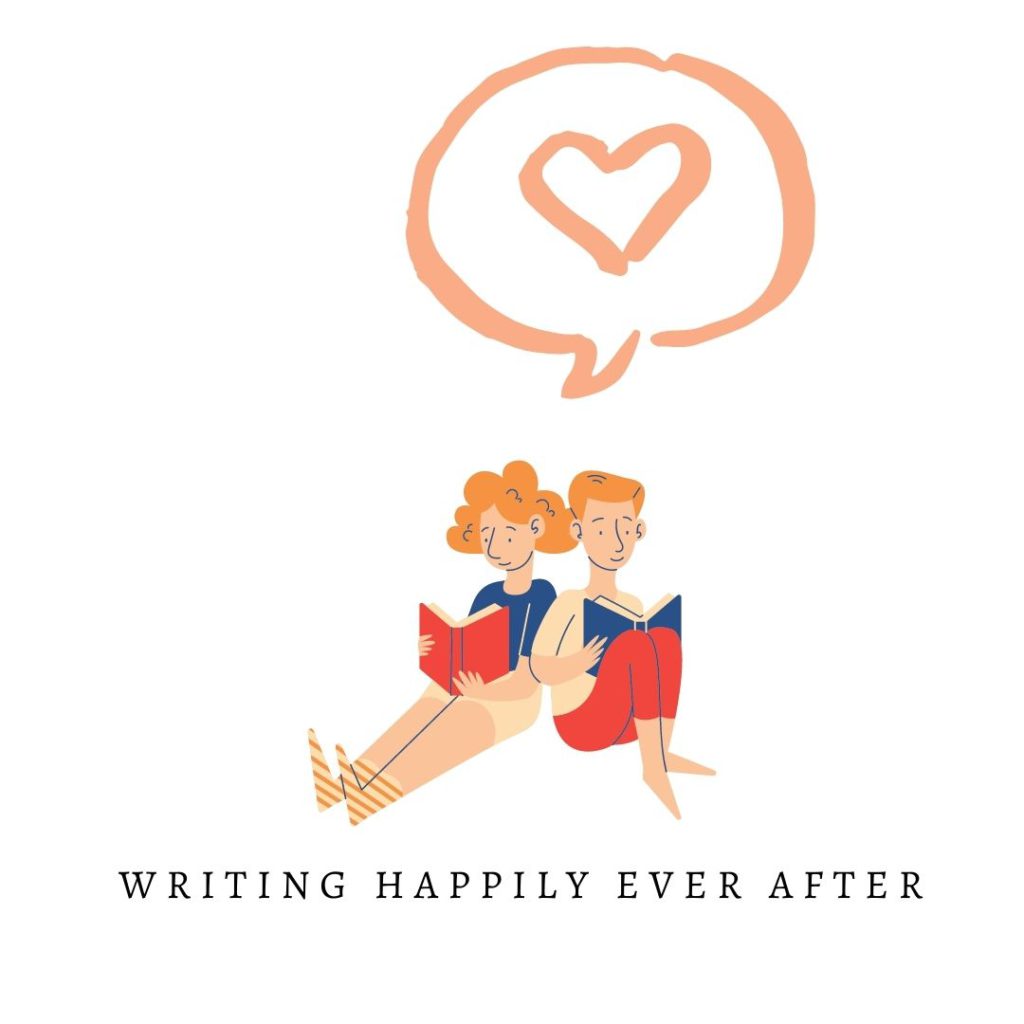 Welcome to Vanilla Grass's romance How to Write a Romance Series! This week's focus? The ULTIMATE romance trope: HEA or Happily Ever After Romances.
Kyro Dean is co-author of the fantasy romance series, The Fires of Qaf, and is presenting this series to pull back the curtain on everything writers need to know to write a romance. If you're just starting, make sure you check out other tropes in the series like: How To Write a Romance Novel: Slow-Burn Trope.
What are Romance Tropes?
For a quick refresher, romance tropes cover the way the protagonists in a romance novel get together. It is their story arc and comes with specific expectations and requirements. Romance tropes differ from romance themes, in that they are about the details of how things happen and not the overall message or "skin" the romance novel is written in. For more information, check out this awesome post on romance tropes and romance themes and subgenres.
The HEA or Happily Ever After ending is a romance trope because it describes how the protagonists evolve in their relationship into lovers. A category like historical, on the other hand, is a romance theme or subgenre. It is where and in what light the romance is taking place and comes with its own set of rules. Kind of like the skin your book comes in.
Most romances come with at least one trope and one theme or subgenre.
Let's take a look at the ultimate romance trope:
What is the "HEA" or "Happily Ever After" Romance Trope?
If you write a romance that doesn't end with a happily ever after for your protagonists, it's not a romance. Surprise!
But really, this shouldn't be news, right? Books with romantic threads that end without your hero and heroine getting together are tragedies. And if they're small subplots in a much more prominent genre, then they aren't considered romances, either.
I feel like happily ever after is self-explanatory, but just to be thorough, it refers to how a romance book ends, not what takes place in the middle or beginning. Your protagonists (and therefore your readers, if you wrote your romance novel well) should be happy when the book closes.
But happiness is a very subjective term, isn't it? So, what exactly constitutes a HEA ending?
The Most Common Expectations for a Happily Ever After:
HEA Heros/Heroines:
ALL heros and heroines are encompassed under the Happily Ever After trope. YA, alpha, paranormal, or adult, it doesn't matter. If your book is a romance, your protagonists — in all their shapes and forms — will have a happy ending.
Themes, Sub-Genres, and Sub-Tropes:
HEA Steam Levels: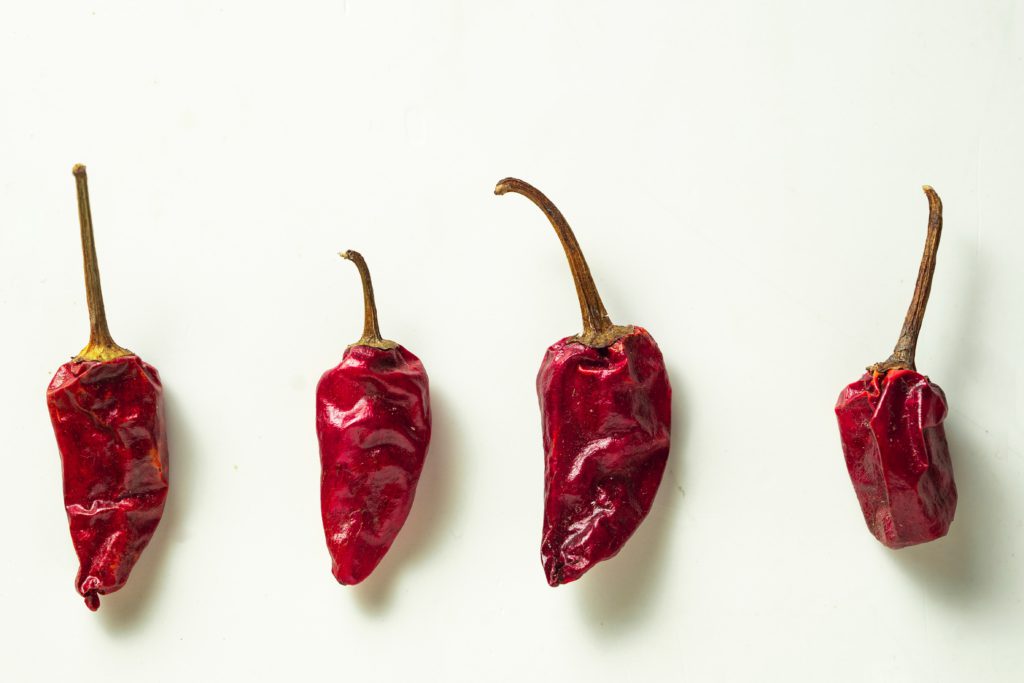 All levels.
Whether your protagonists are just finding their first kiss when the book ends or have been through a whirlwind of physical intimacy, they should end in a place that's happy and comfortable for them both.
Time Period/World:
All time periods fit in this category. Whether you're writing a victorian steampunk romance or a regency romance or a midieval fantasy with djinn from another world who just so happen to fall in love, the HEA trope should cover it.
Relationship and Story Elements:
The Happily Ever After trope is all about the ending of the book, so the journey you take to get there doesn't necessarily matter for it to take place.
Your two main protagonists should end up TOGETHER.
Your two main protagonists also need to make a serious commitment to one another at the end of the story. This could be marriage (the most popular) or it could be a promise or a clear indication that they are establishing life together and are committed long-term.
Happily Ever After Story Focus:
The story focus of a happily ever after romance is both the characters ending up together, happy in a committed relationship.
How Does the Happily Ever After Trope Work in a Series/Trilogy?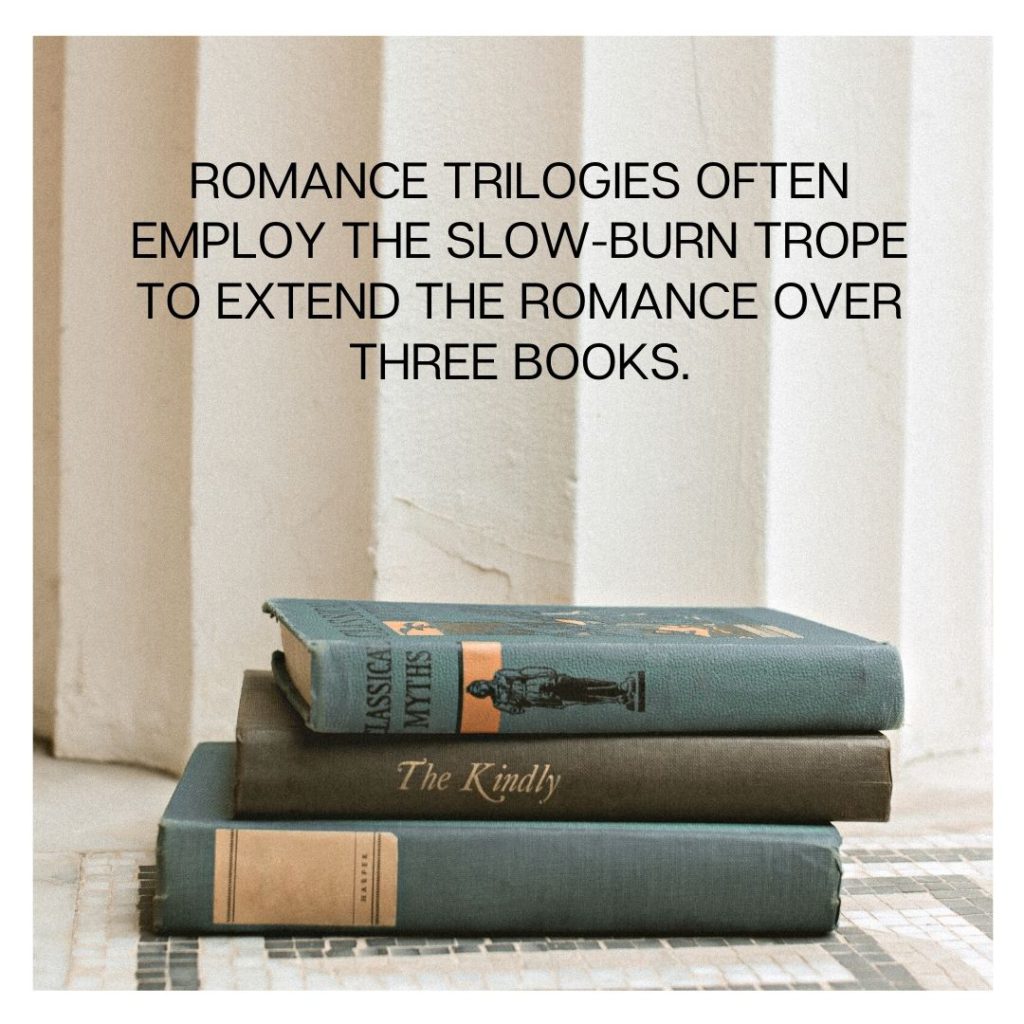 Great Question!
Writing romance over the course of several novels can be a tricky endeavor. Other tropes like Slow Burn and Friends to Lovers will shape the course of the romance more strongly over the course of the books than the HEA trope, but keeping readers happy while they wait is important.
In my own writing, I've found that giving the readers pieces of a HEA ending after the first and second book is important for keeping reader satisfaction high. Then you can deliver the ultimate package at the end of the final book. This can be done with a mixture of soft endings and the slow-burn romance trope.
An Example HEA Ending For a Trilogy Could Look Like This:
Warning: Hunger Game spoilers. But if you haven't read it by now…
First, Book 1 could end with a moment where the two lovers connect and are happy. Even if you quickly rip them apart right after, leaving a cliff-hanger, the reader will know the two care about each other and know that the protagonists know that, too.
In Hunger Games, Katniss and Peta end the first book with a sweet, united moment despite horrible circumstances. The reader knows they care about each other even if they're unsure what will happen next. Will they start dating when they go back? Will the game makers seek revenge? As the reader, we don't know. All we do know is we are rooting for the protagonists and their connection.
Next, Book 2 could end with the two lovers making their long-term commitments, even if they're once again torn apart shortly after, or are immersed in a bigger world conflict that prevents the union from happening right away.
Again, in Hunger Games, the second book ends with the protagonists being torn apart, but not before Collins reassures the reader of their intensified connection. In fact, this connection is integral because it becomes the driving force for Katniss in the third book.
Then in Book 3, the ending can bring the lovers together, happy, solidly committed, and without any forces trying to tear them apart.
Katniss and Peta defeat their oppressors, are healed enough to carry on without killing each other, and get to live out their days together.
HEA or Happily Ever After Romance Recommended Reads:
Insert your favorite romance novel here!
One of my personal favorites is an oldie but a goodie. The Witch of Blackbird Pond by Elizabeth George Speare